Bumper Awards month for Evoluted
We're still catching our breath from a blockbuster May which saw awards wins and nominations galore for our talented team!
There were two big awards night ceremonies in Barcelona and Manchester - at the same time! - and we had team members at both. Here's a recap of a glitzy month for Evoluted: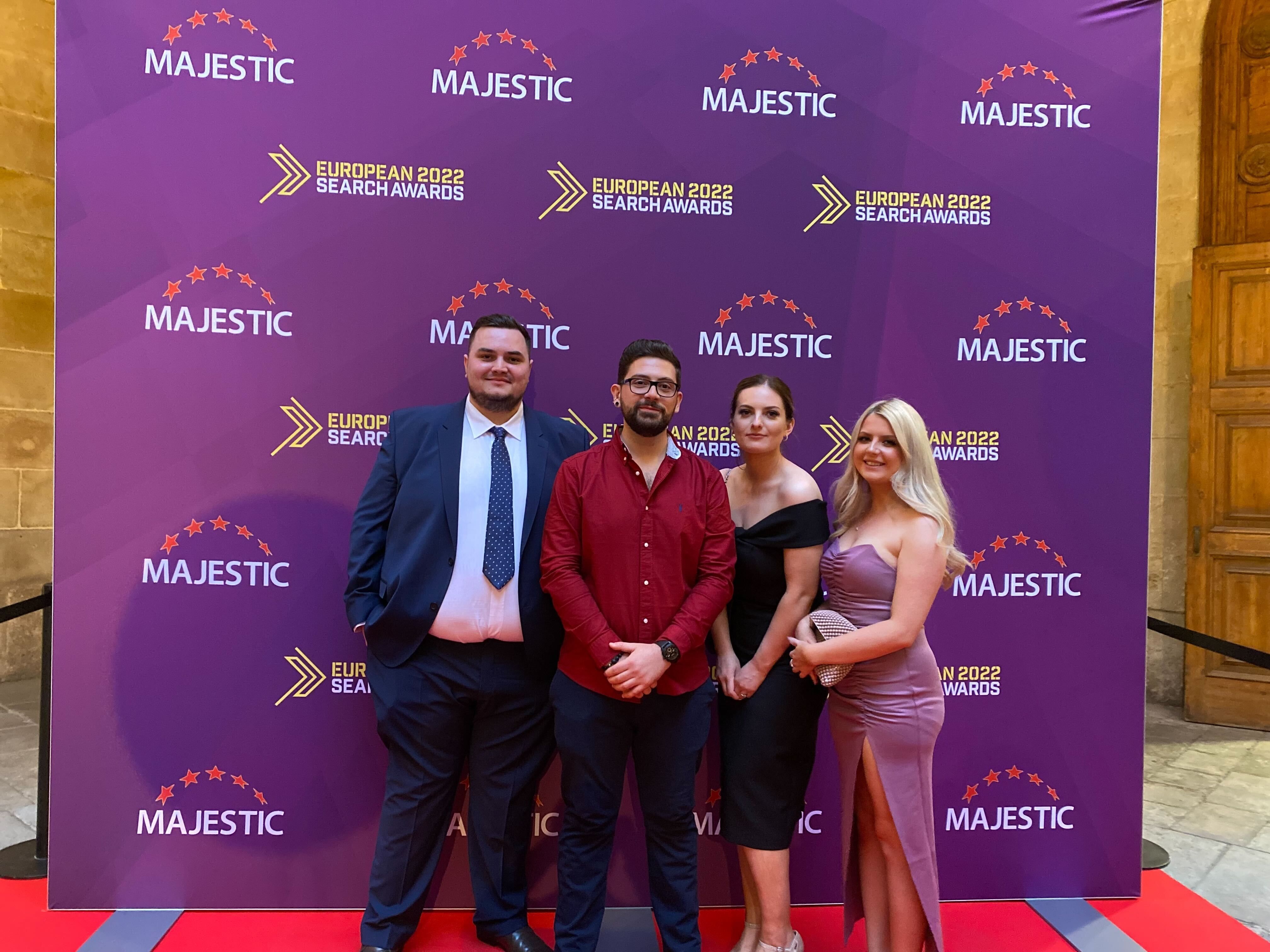 EUROPEAN SEARCH AWARDS
One of search marketing's most prestigious events, this year's award ceremony was held in Barcelona. We scooped two awards on the night, claiming the "Best Use of Search (Automotive) - Large" prize for our campaign with Carmats, "Zero to £4m hero in 22 months", and taking silver in the "Best SEO Campaign (Large)" for our work with Origym. 
The judging panel, comprising marketing experts from across the globe, praised the creativity of the content we created for our SEO campaign which won fantastic coverage for our client.
Our PPC work for Carmats also saw us shortlisted for "Best PPC Campaign: Large", and we were finalists in the "Best Large SEO Agency" and "Best Large Integrated Search Agency" categories. 
There was personal recognition for our Senior SEO Strategist Jen Penaluna, who was shortlisted for the "Rising Star" award.
PROLIFIC NORTH CHAMPIONS AWARDS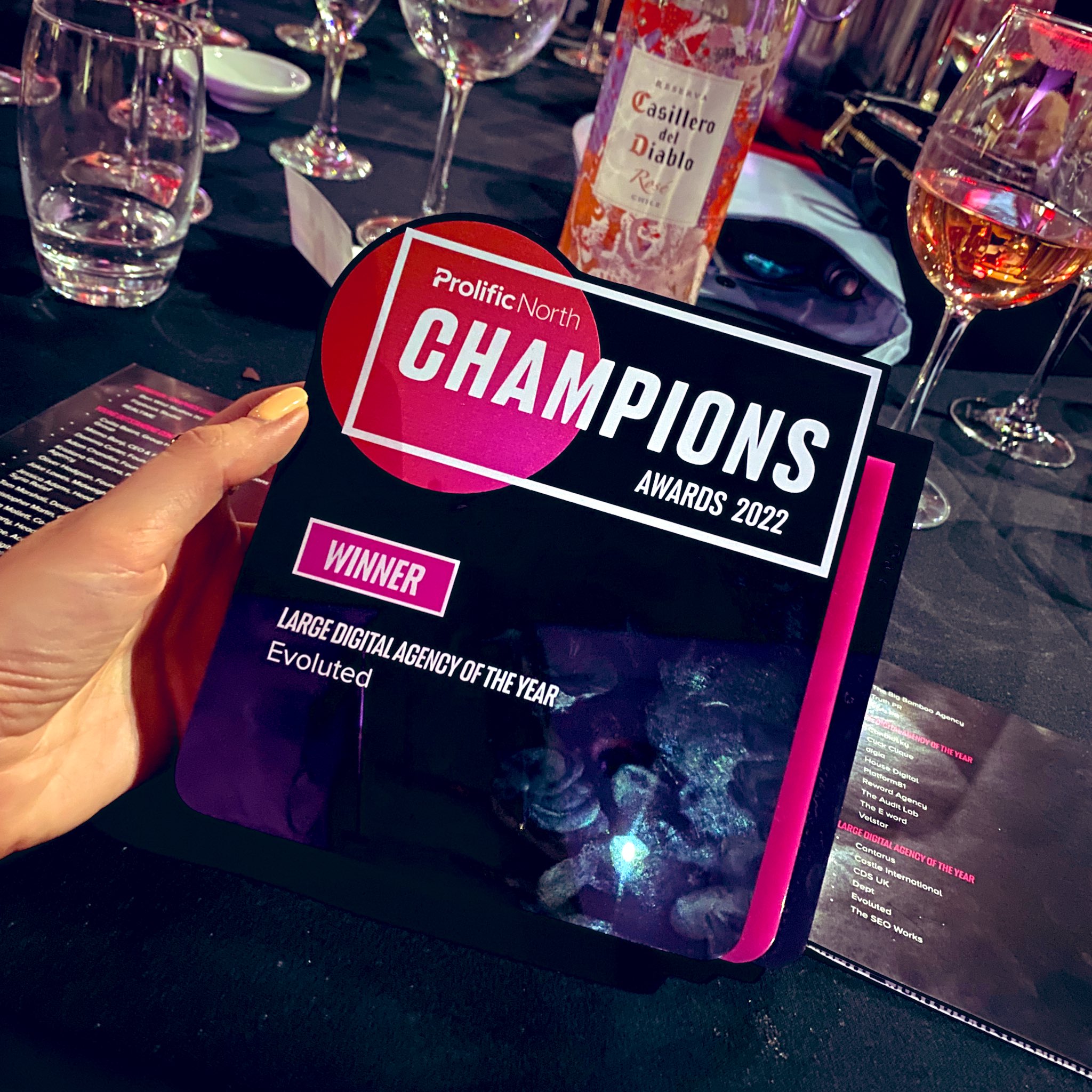 On the same evening as some of our marketing team were collecting gongs in Spain's second city, other team members were travelling to the equally glamorous Manchester for Prolific North's Champions ceremony. 
Here, we were thrilled to be named "Large Digital Agency of the Year", and were also shortlisted for "Large Integrated Agency of the Year" and "Independent Agency of the Year".
And we were delighted to see another team member, PPC Specialist Chris Ridley, spotlighted as a finalist in the "Outstanding Contributor to the North" award.
BUT WAIT - THERE'S MORE!
As if that weren't enough, we received further good news at the end of May when we were ranked in The Drum's Top Independent Agencies (under 50 staff) list as part of their 2022 Independent Agency Census. 
Topping it all off, we found out we've been shortlisted for "Outreach Campaign of the Year" at the UK Content Awards, again for our work with Origym - this time our "Gymtimidation" campaign around women's safety in gyms. We'll find out if we've won on 7 July at the awards ceremony in London!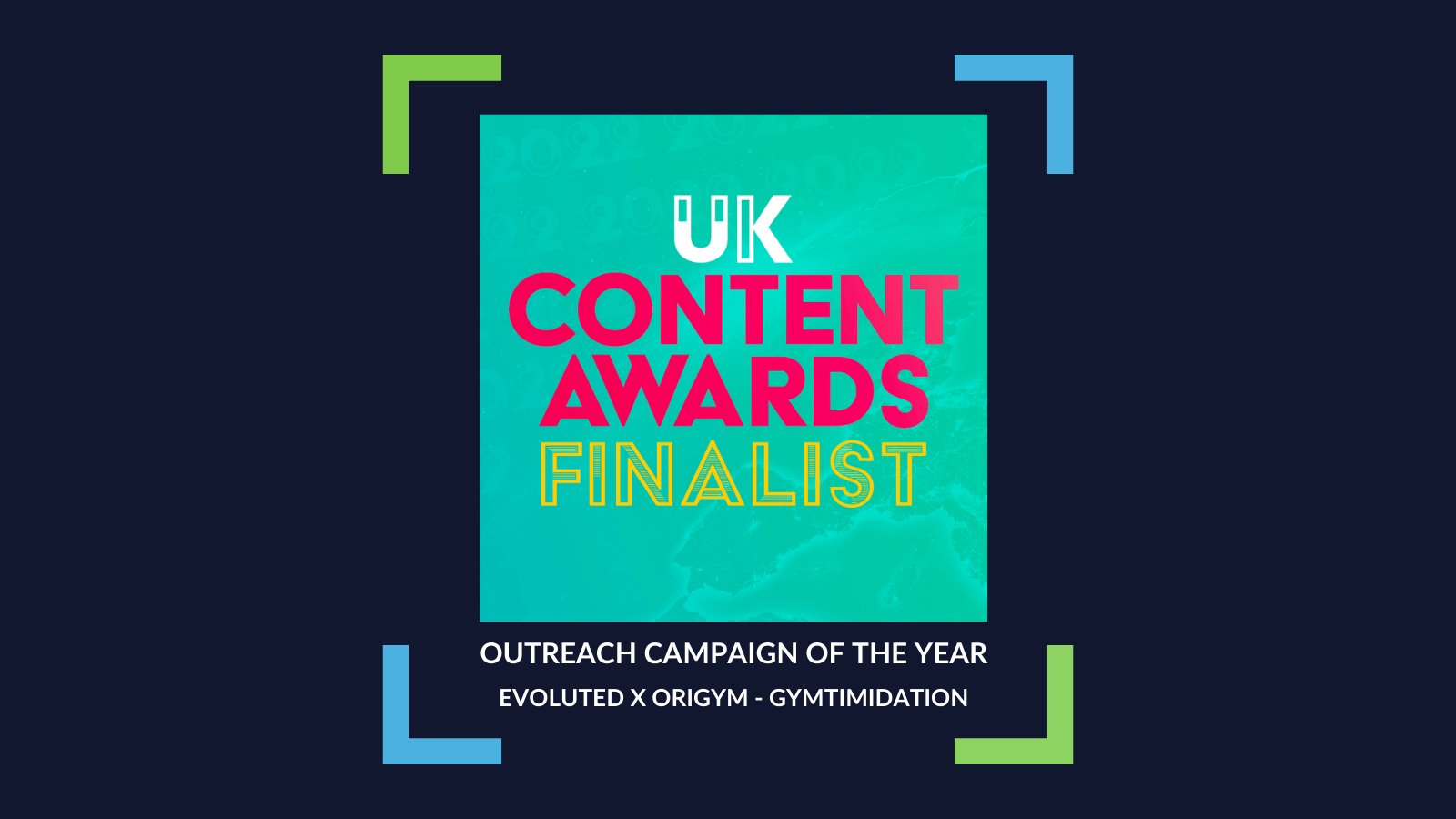 "It's been a crazy but hugely rewarding month for Evoluted, and it's great to see our team's work get recognised at a national and international level," says Marketing Director Giorgio Cassella. 
"Winning some really prestigious categories is testament to the quality of work we're delivering for our clients and how we're growing as a leading digital agency. I'm incredibly proud of the whole team!"
As a full-service digital agency, we can support businesses with transformative projects spanning web development, design and digital marketing. For more information, get in touch today.