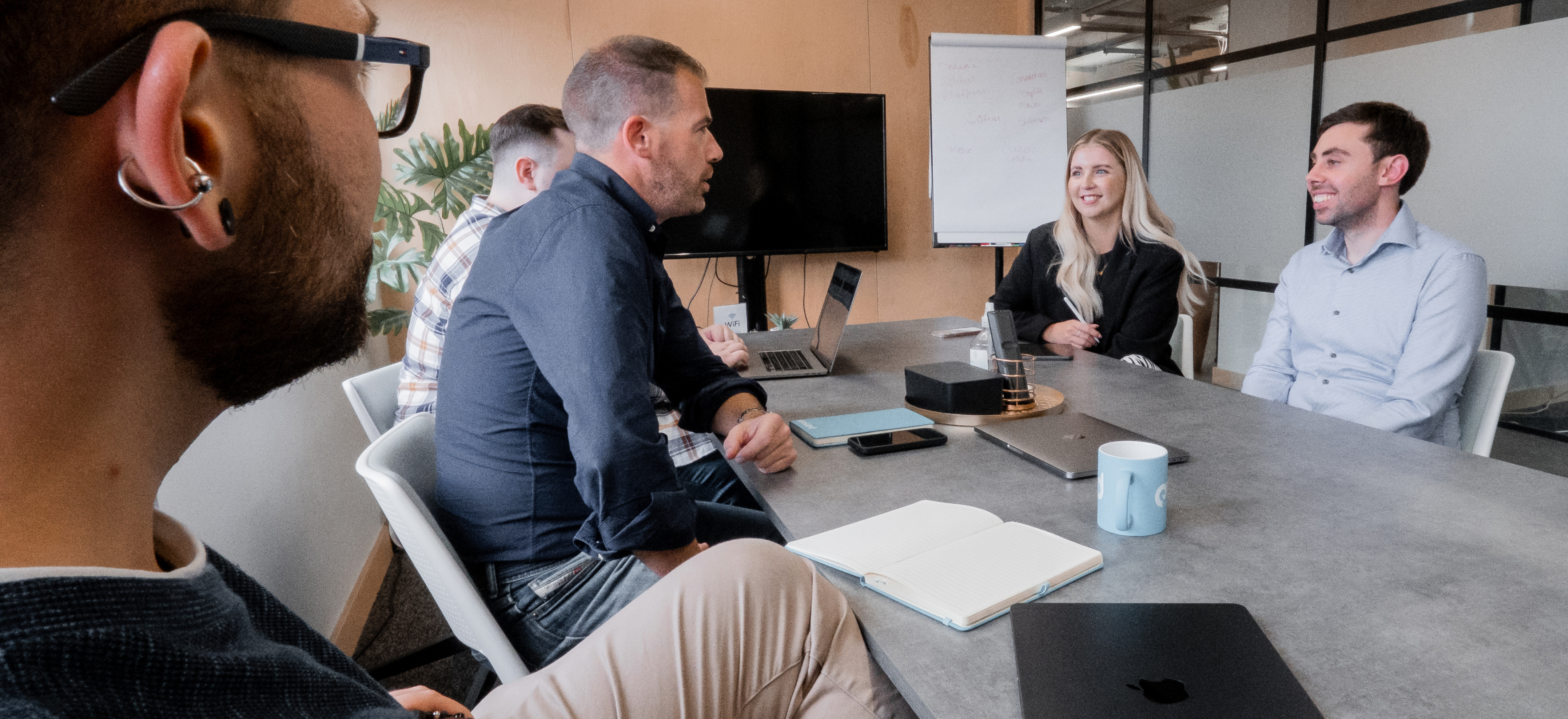 Agile Development Services
Using Agile development we produce solutions that encompass your needs, including your team in the process from the start. 
This enables us to discover your needs, design software that uses intelligent technology to meet your needs and test every aspect of functionality readily. 
Enquire about Agile development
Streamlined builds with Agile development
Considered design and development using Agile methodology means we understand your needs better.
We work hard designing and developing to address these needs and ensuring that your platform delivers functionality for both users and browsers. Working with the Agile approach means our developers are able to move freely through the various parts of each project, surrendering outdated methods for a tactical and intelligent approach to software design. 
Our Approach
Agile's flexibility helps us identify bugs, design flaws, structural issues and hurdles as and when they arise, ensuring flawless performance from every angle. Rigorous testing throughout helps us identify issues before they get in the way of progress, helping our team manage sprints and deadlines. 
We deliver regular milestones with each stage, undergoing testing to effectively remove hurdles before moving forward, reducing the likelihood of delays. Instead of one big deadline, projects are broken down into consumable sprints, allowing us to keep you in the loop with any and all developments and keep our project on task. 
The Agile approach consists of four key areas:
Discovery: Joining forces with your team to establish goals, identify hurdles and devise a valuable solution for your business 

Design: Using technical know-how and experience our development and design teams create a technically functional, stylish and brand sensitive design 

Development: Our development team breaks the project down into manageable sprints, working on varying elements throughout the process to eradicate unexpected delays 

Testing: Ongoing throughout the project, tackling bugs and development issues as they happen, removing them well before they threaten the project deadline