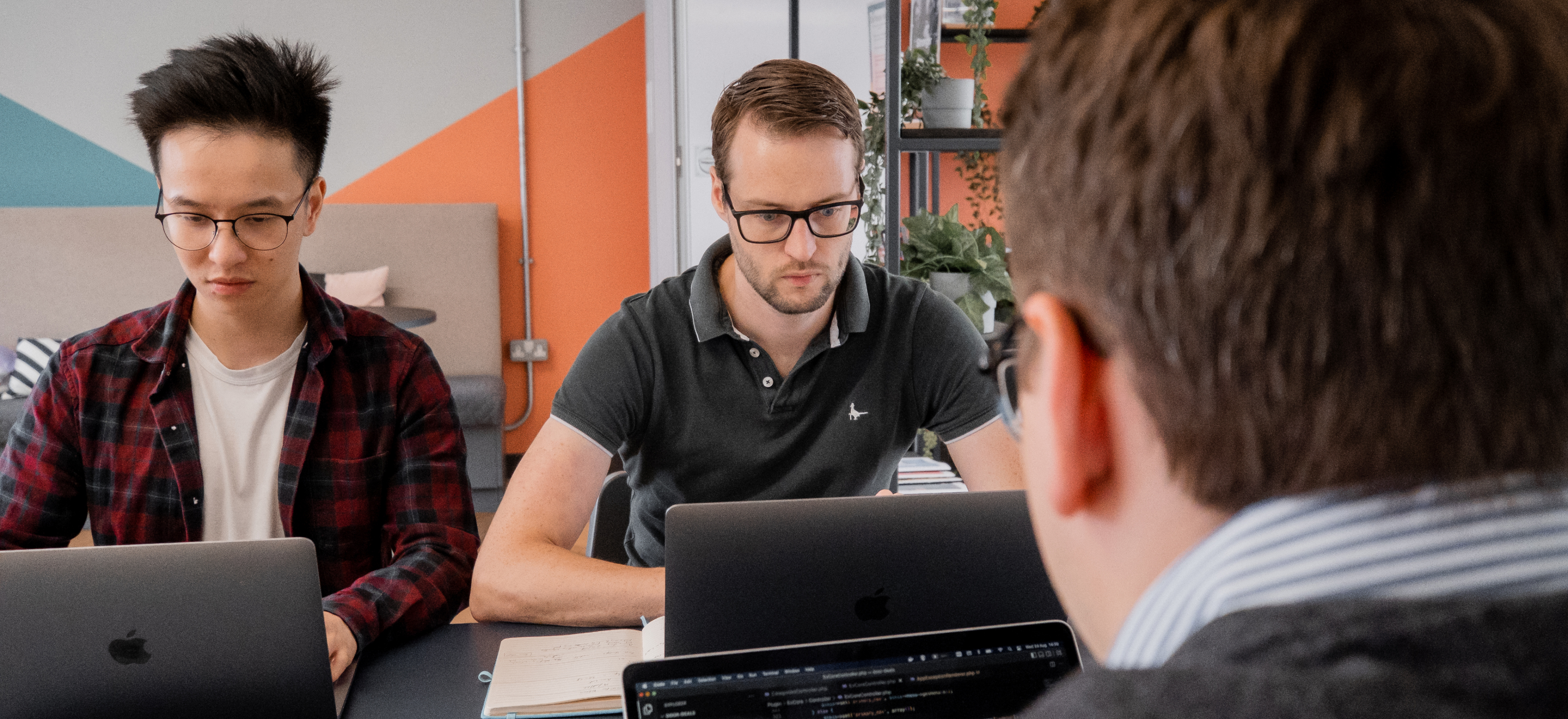 SEO Consultancy Services
Make your organic strategy work harder with our SEO consultancy and training service.
Whether you have a small in-house team looking for tailored training or SEO is a part of your role and you need a couple more hands on deck, our team of specialist SEO consultants can help you reach your goals.
Start your SEO consultancy
Data-driven support led by our team of expert SEO consultants
We don't believe in a one-size-fits-all solution when it comes to organic strategy. Our team undertakes a data-led approach to really understand your business, your audience and the whole search landscape to offer direction and support where it matters most.
We understand that setting a strategy and identifying the best tactics takes time - something that can be hard to come by when there are multiple other channels to focus on. That's where our expert team of consultants can help. 
Whether you're looking for a series of training sessions or ongoing SEO consultancy, our team offers completely bespoke guidance and support, engineered to help you reach your goals.
We were really impressed with Jen's training, it was well-pitched and there was clearly a lot of thought put in to how it suited our specific project. She was also able to handle all our questions, including some odd sector-specific ones.

Laura and Liam delivered a brilliant masterclass to our Chartered Institute of Marketing apprentices. Covering everything from technical SEO to Content Marketing to Digital PR, it was such an insightful session.

I left the GA4 and SEO session with a much clearer picture of a subject I found daunting. Things were explained clearly and I left keen to get started on improvements. Grateful for the session, thank you!
Our Approach
Search engine optimisation is always evolving - from algorithm updates to the ever-changing search landscape, our expert team knows how to navigate these challenges to ensure your organic strategy is reaching its full potential. 
Using the best industry tools to audit your site, we are able to gather actionable insights and data to fuel recommendations that will drive organic growth, from increasing sessions to generating conversions. 
We take time to really understand your business and your audience, before taking a birds-eye view of the entire search landscape to establish core focus areas for you and your team that will enable you to reach your goals.
From keyword research and content guidance to technical SEO fixes, our in-depth analysis will unearth any potential SEO issues and opportunities to boost your organic traffic and conversions.
Whether you're looking for one-off training or ongoing consultancy, our approach remains the same - recommendations and insight will be completely bespoke to you based on your business, industry and goals.