How we use DashThis to Master Marketing Results Reporting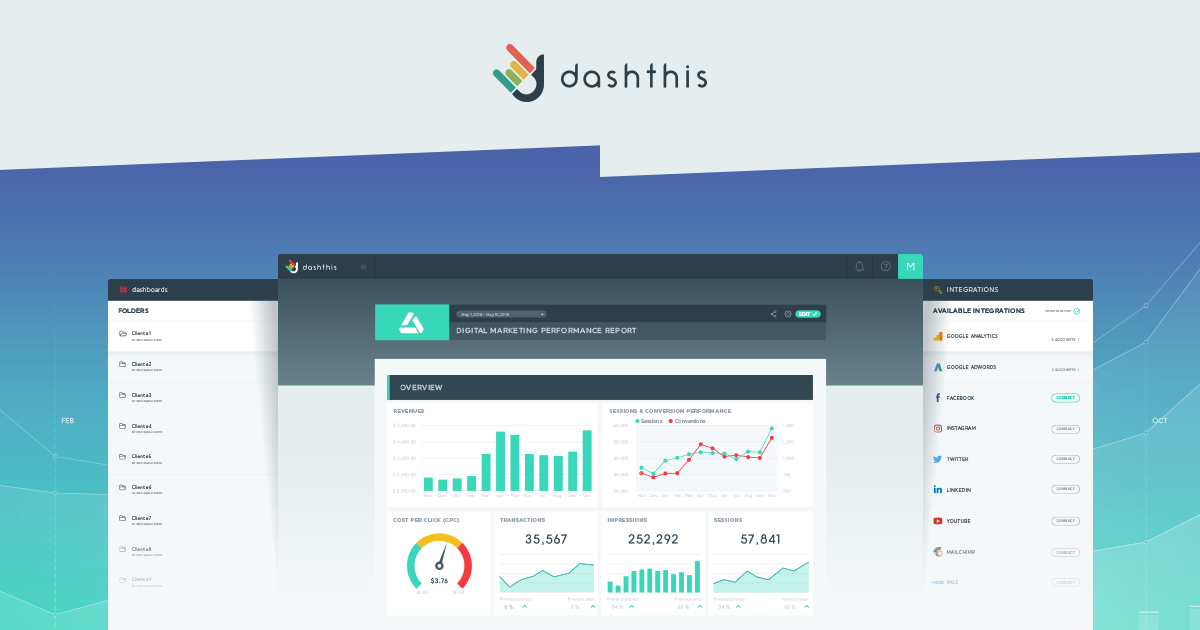 Reporting the results of work carried out is one of the most crucial parts of agency-client relationships - but one which often goes under the radar amid more glamorous aspects of marketing services delivery.
But clear, informative reporting is crucial to ensure clients understand the impact of the work we're doing, can buy-in to the next phase of our strategy, and can use that data to make decisions which affect the rest of their business.
At Evoluted we're big on leveraging technologies which help us work faster, smarter and better - and through posts like these we're aiming to explain how.
As a large integrated agency, concise reporting can be difficult when we're often providing support across multiple, distinct marketing disciplines for a client. We've used reporting platform DashThis for over six years to create interactive, engaging reports which both demonstrate the value we're adding, and add value in their own right. 
Crystal-clear reports = clued-up clients
"Our dashboards are completely tailored to each client's needs and the metrics they care about" - Jen Penaluna, Senior SEO Strategist
We currently have over 80 dashboards set-up on the platform - some featuring three marketing disciplines in the same report. This makes it easier for clients to see overall progress across all of their services at a glance. 
"DashThis' biggest plus is that dashboards can be completely tailored to each client's needs," says our Senior SEO Strategist Jen Penaluna. "That means building it around the specific metrics they care about, but also with the flexibility to evolve over time as our relationship develops and new goals are agreed."
That tailoring extends to how data is presented - using pre-set widgets or custom-made ones, our team can drag and drop features to easily display data as graphs, charts or raw numbers, and seamlessly segment different traffic sources. 
Handily, there's the ability to report on multiple date ranges within the same report - for example, to highlight year–on–year and month–on–month progress while also showing seasonality, to give clients a complete picture of performance.
Dashboards are interactive, with additional context and date ranges shown when a client hovers over a particular set of data, and allow us to link out to pieces of content which have led to the results the client is looking at, or best-practice evidence to back up a strategic decision - think Google guidelines or Ads regulations. 
Essentially, says Jen "DashThis has all the benefits of Looker Studio (previously DataStudio but in a much more accessible format for all team members."
"It's also straightforward to onboard new team members so they can hit the ground running with reporting pretty quickly."
Reports are password-protected, ensuring sensitive business data is kept confidential, and the dashboards are so self-explanatory that our clients don't need any training or assistance to interpret our reports - they can immediately see account progress and the impact of our work.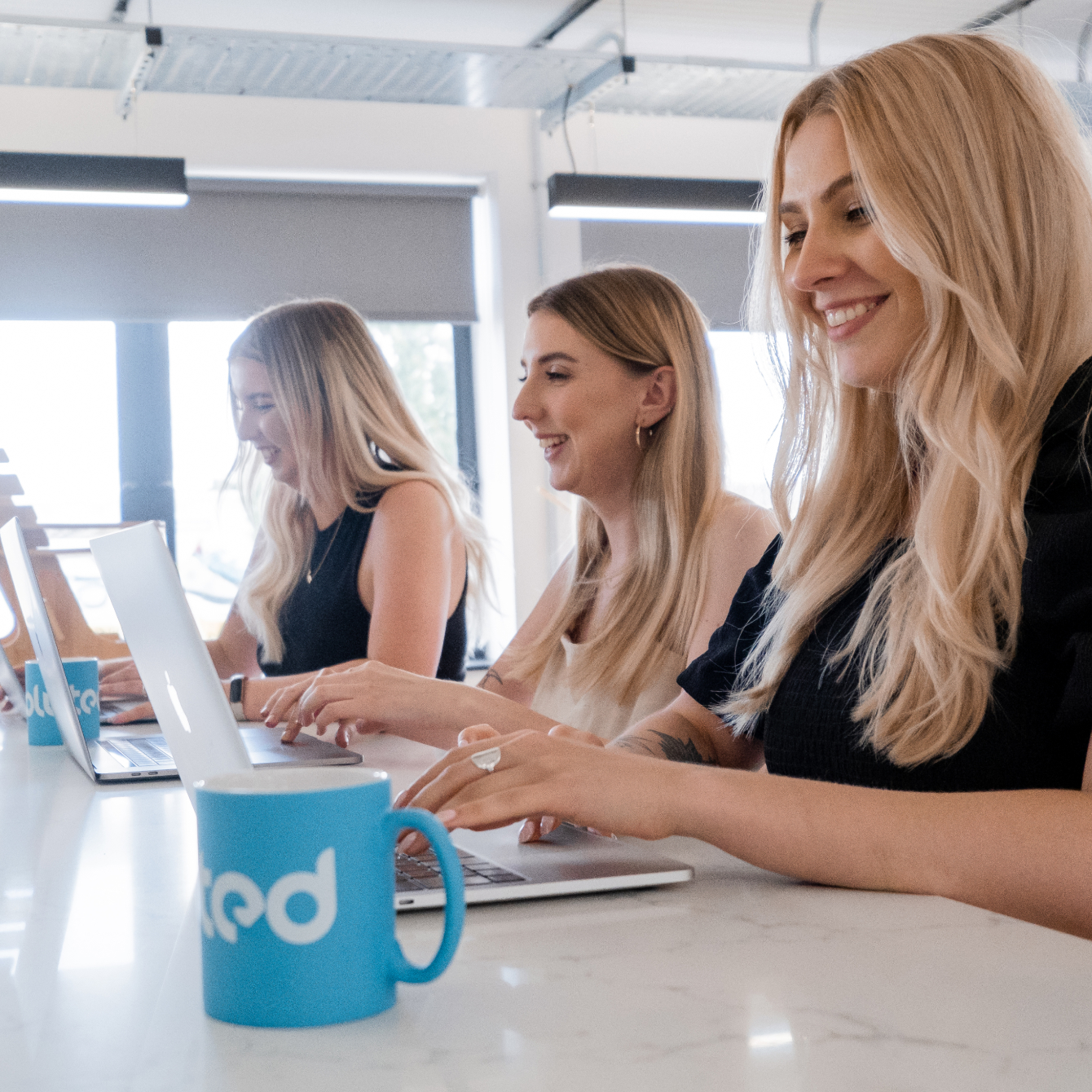 Keeping reporting on-brand and on-time
This convenience extends to our team, too. "Once a bespoke dashboard has been set-up and data is pulling through correctly, we have much less need to jump into various data platforms during the month - so it's a big timesaver and means we can redistribute time from manual reporting to more impactful work," adds Jen.
We've worked closely with the DashThis team to reflect our brand colours in our dashboards. Clients see stats increases displayed in 'Evoluted green' and reports in our trademark dark blue, avoiding any jarring visual distinction from the rest of our docs suite.
Web accessibility is a highly important issue for us, so we also worked with DashThis to switch their dashboard templates from all-caps headings to more accessible styling.
Before being sent to clients, each monthly report is checked by our service leaders for Quality Assurance, ensuring results are clear to follow and reporting meets our high internal standards.
Top-notch support
As with all tools with a variety of complex use cases, occasional issues with our dashboards are inevitable. Thankfully, with a dedicated support contact, DashThis' response time is excellent. 
The platform also sends out regular emails announcing new features and is very receptive to user suggestions for new features - something we're keen to explore further in the future to make our reporting even better!