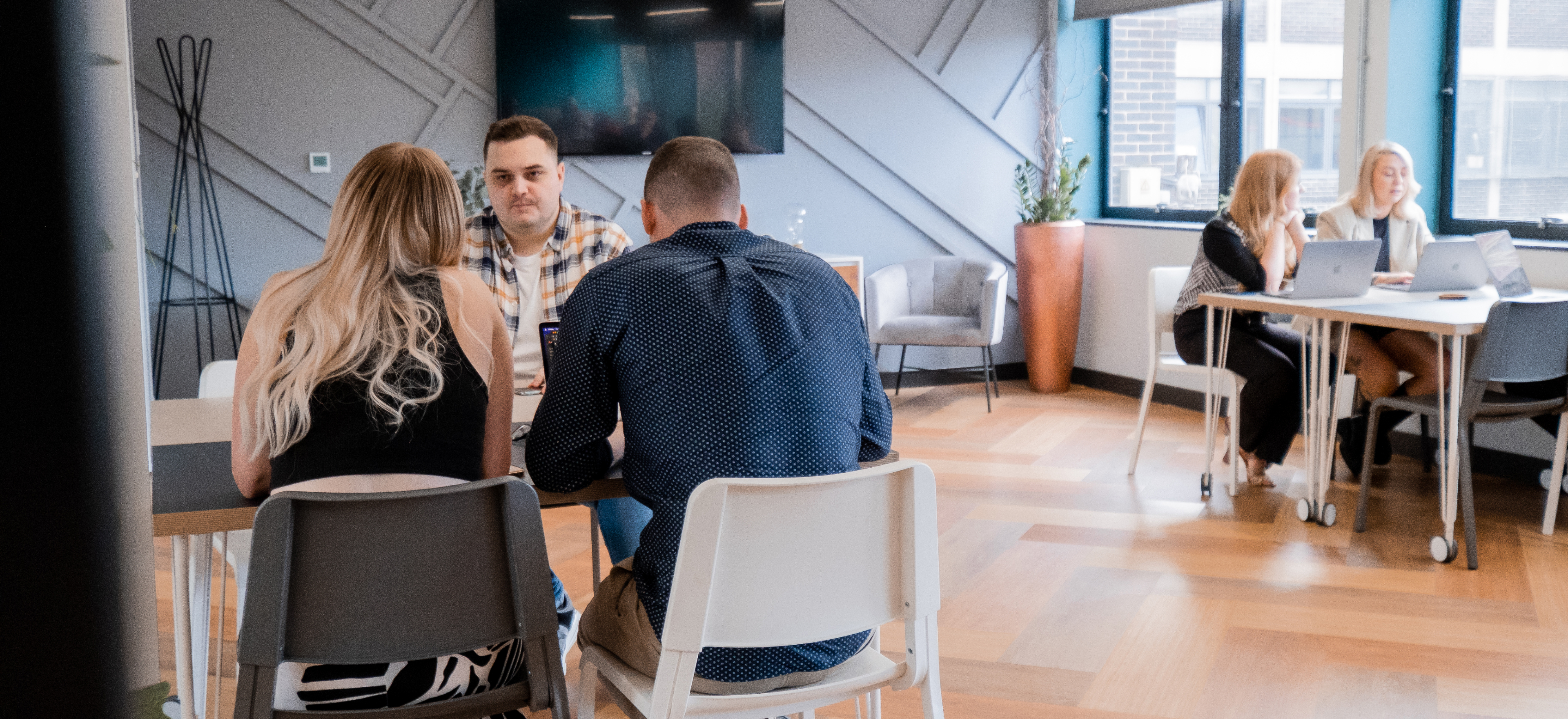 Build
Harness the potential of your online presence, streamline your processes and achieve more with bespoke digital solutions, developed for growth.

Trust our award-winning web development services to build high-performance, adaptive digital solutions, engineered to stimulate growth, enhance your processes.
Start Your Next Project
Bespoke build solutions developed to scale with your business
As an integrated agency, we engineer our solutions with 360° expertise, forecasting for functionality across the spectrum.
Whether you are looking for a custom CMS or a bespoke eCommerce solution that will help you grow, our team of developers and engineers have the technical know-how and experience to create a solution unique to your business.
Our Approach
Bespoke solutions are custom built for your business, featuring specialist functionality, considered branding choices and sleek, user-friendly design. We partner with your team from the word go, valuing your input throughout design and development.
Starting with an initial session, our project managers and developers work with your team to outline your goals, assess current hurdles and identify enhancement opportunities. This approach incorporates your brand presence, identity and voice into the foundations, creating a unique appearance and functionality that embodies your goals and objectives.
We then outline a proposal, with influence from all of our in-house teams across development, design and marketing. This ensures fully branded design, total technical functionality and support for powerful marketing built in.
Execution will be delivered by a dedicated project team made up of specialists in each area. This same team will work closely with you throughout the project lifecycle ensuring consistent communication, quality, and expertise from start to finish.
Transparent, honest and strong client relationships are at the heart of each project and its success. As part of this, we report monthly with updates, progress and hurdles keeping you in the loop every step of the way.
We strive to work alongside your team as much as possible, allocating a project team to each client account. This team features several dedicated specialists proactively communicating with you and your team throughout. This approach gives your team direct access to our in-house specialists when you need it, helping you solve issues as they arise.
20% increase in sales & a streamlined sales process
Children's schoolwear manufacturer One+All partnered with Evoluted to construct an online ordering portal and drive huge improvements in customer success and self-service ordering.
So good to see the new @Oneand_All website launch yesterday after much hard work by colleagues and the excellent @evolutednm. A much better representation of our excellent people, values and products. oneandall.co.uk
View Case Study