One & All
One+all is a leading manufacturer of children's schoolwear, with a primary focus on producing ethically sourced, sustainable garments for educational environments. 
The manufacturer partnered with Evoluted to construct an online ordering portal and drive huge improvements in customer success and self-service ordering.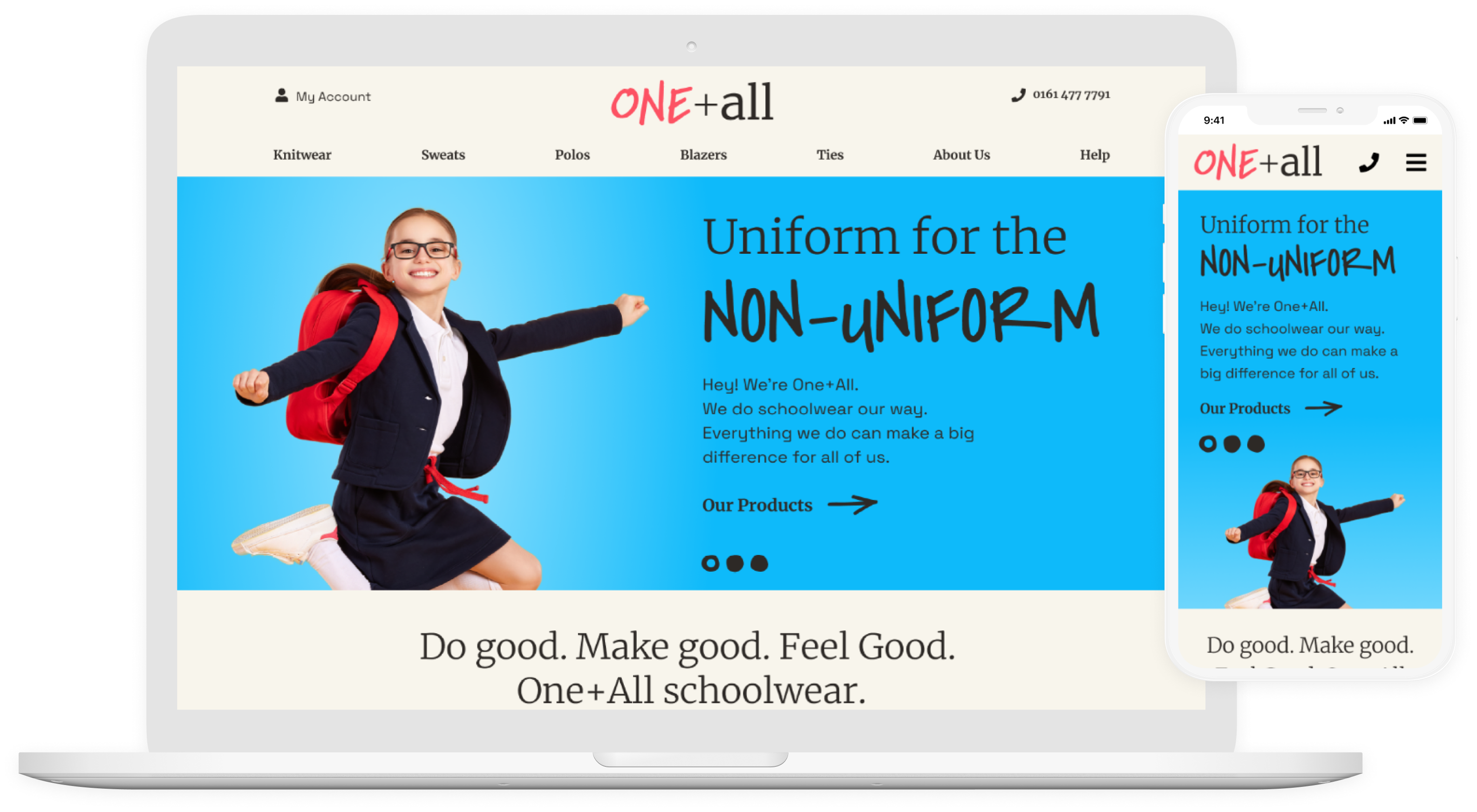 The Strategy
The design and web development team were tasked with clear objectives by the schoolwear manufacturers. They needed to enhance their current sales offering, improve order accuracy and reduce lead times, allow customers to self-serve and enable local suppliers to place orders outside of business hours. 
The project kicked off with a discovery workshop to understand the client's requirements and solidify the objectives needed to be completed. 
As complex integrations with their ERP system were required, the team implemented an exploration phase to work out what was possible in terms of integrations to create a final technology stack. 
The portal was developed in phases and released throughout the project's duration. This allowed One+all customers to get value out of the system before it was completely handed over.
It was good to see our new website launch after much hard work by colleagues and the excellent Evoluted team. A much better representation of our excellent people, values and products!
The Results
15%

of Orders Placed Through the Online Portal Within 30 Days of Launch

20%

Increase To Average Order Value

2

Staff Equivalent Performance Within 90 Days of Launch
Challenges & Wins
With 22,519 products and 3,464,843 product variants, the team had to contend with an extensive amount of on-site goods. 

To grapple with this quantity of products, the team synced a high number of products on an hourly basis from their ERP. To sync this volume of products so frequently required significant optimisation which our team managed to administer successfully.