Chris Named Among World's Most Influential PPC Experts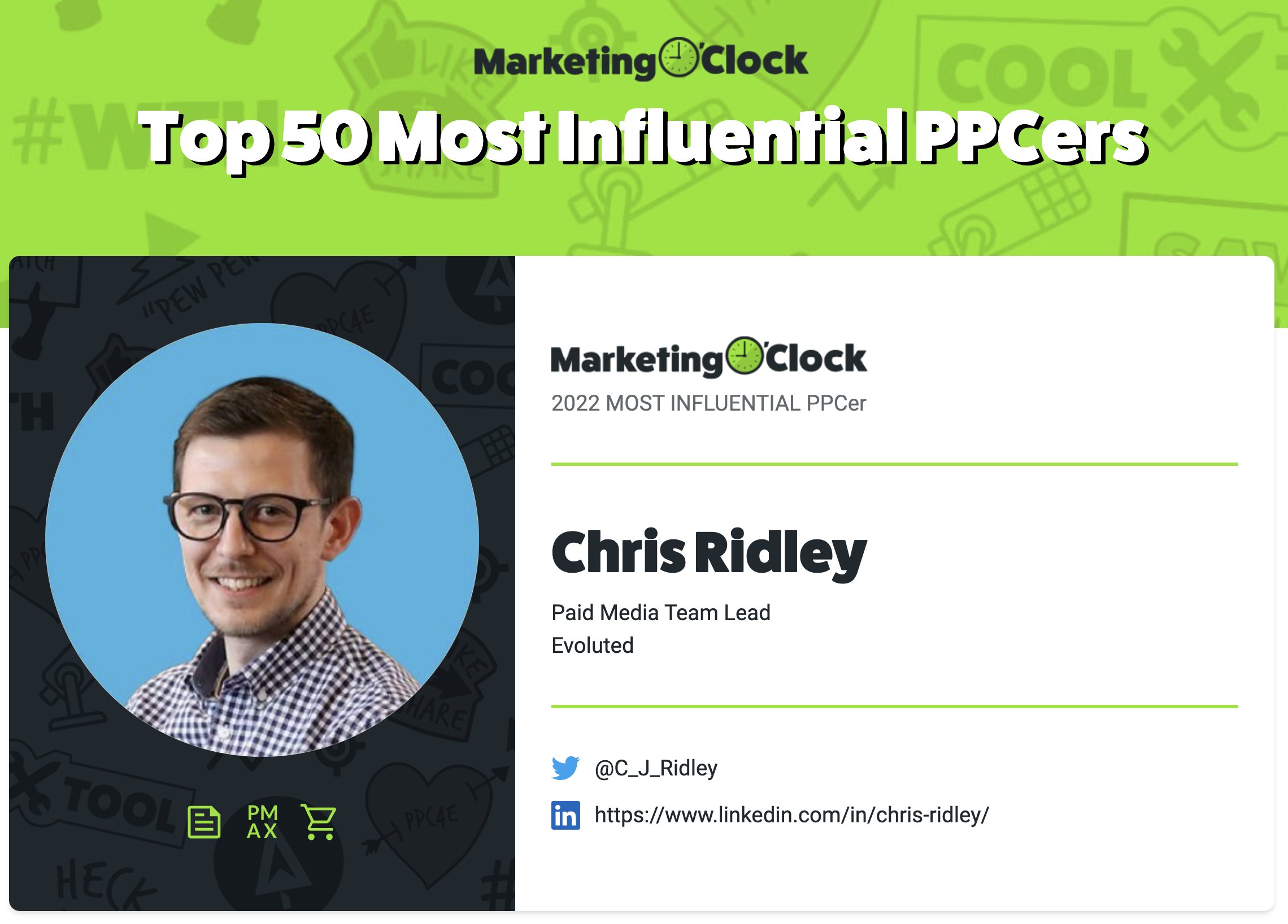 We're thrilled to report that our Paid Media Team Lead Chris Ridley has been named one of the Top 50 Most Influential PPC Experts for 2022 by Marketing O'Clock!
The list includes PPC professionals from all over the world and rewards experts who have supported fellow PPCers and the PPC community by sharing insights, industry news and best practice.
As Marketing O'Clock hosts Greg Finn and Christine Zirnheld noted, 2022 was a big year for Chris. He made his speaking debut, delivering talks on Performance Max at Sheffield DM Goes Large and PPC Live UK, and stepped up to lead our Paid Media team.
"Chris is one of the best," said Zirnheld. "He's so helpful and always tweeting things that he's seen in the ad platforms."
"He's starting to speak at conferences now, so if you have an opportunity to see him I'm sure you'll learn so much."
Chris' entry in the Top 50 list also recognises his expertise in Performance Max and Shopping campaigns.
Well done, Chris - very well deserved! Hear what the Marketing O'Clock hosts had to say about Chris' inclusion below (we'll forgive the pronunciation of Evoluted!):