Mortgage 1st
Mortgage 1st is a mortgage and insurance advisory service that specialise in finding the mortgages and insurance offers for their clients and assisting them through the application process. 
After little success with paid advertising and a strong relationship with Evoluted, in January of 2022 Mortgage 1st enlisted the help of our paid media specialists. Various issues had prevented this client from seeing success with their paid advertising. The client set us a goal of achieving a CPA of approximately £20-£25 as a result of our strategy.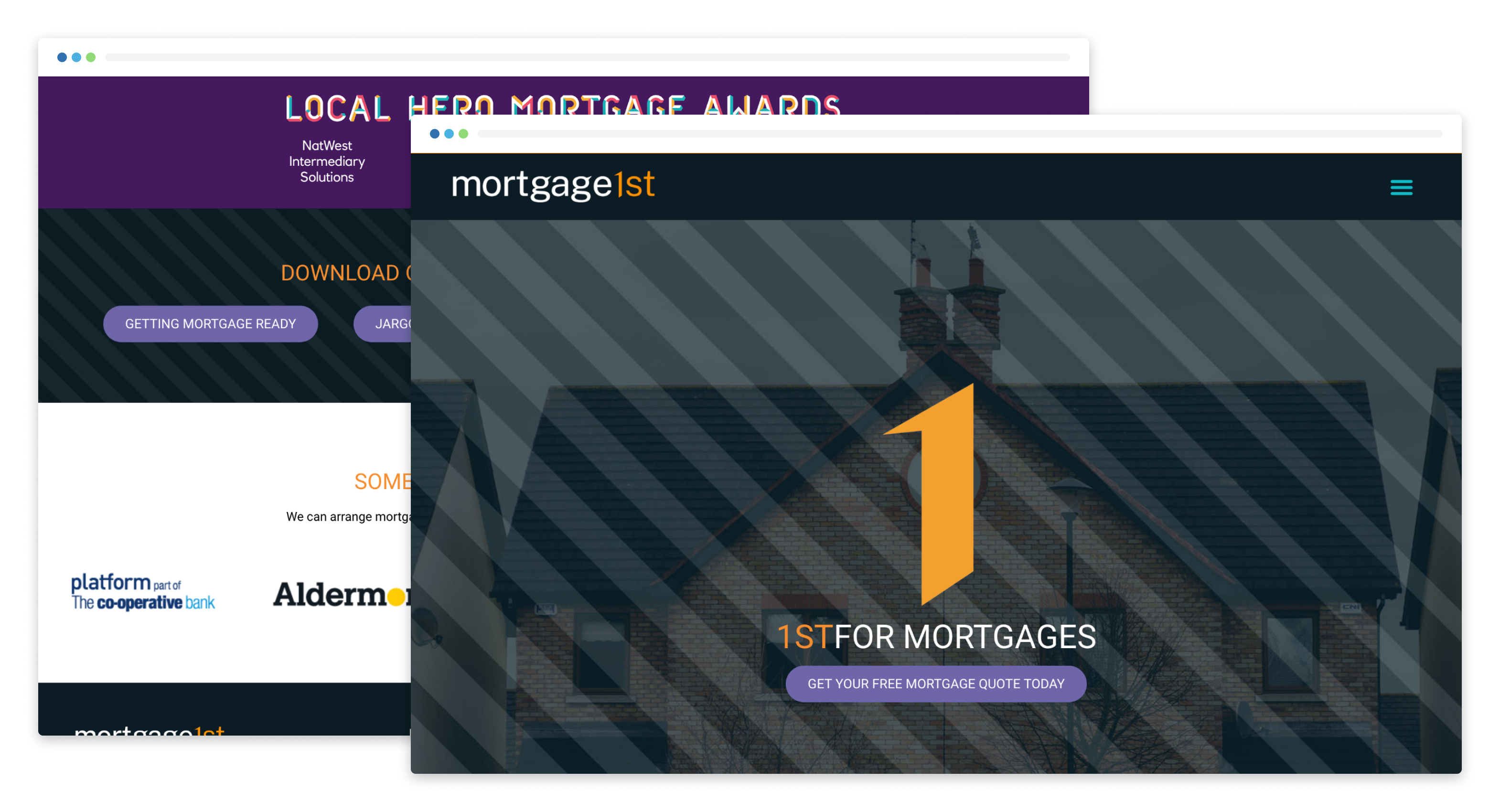 The Strategy
After joining us in January 2022 it was clear that an external factor was pausing ad campaigns and halting any progress for Mortgage 1st, which became the key motive in our strategy.
Our team assisted Mortgage 1st through The UK Financial Services Verification process, to resume their ads account and used this 'down' time to assess and propose a new control structure,  helping manage where the ads budget was being spent and maximising the results while staying within the client's budget.
A consistent period of 'down' time on this account would have resulted in a re-learning process, which would utilise even more time before Mortgage 1st could harness any results. In order to minimise this period we identified and implemented a list of specific target keywords as well as isolating plenty of negative keywords early on to ensure that the campaigns would hit the floor running upon relaunch.
Technical Skill
Our team's technical skill and experience played a huge role in the success of this project, allowing us to anticipate problems before they arose and develop solutions that would minimise any negative impact on the client and their goals. 
In order to work towards results, even when the campaigns weren't live we repurposed our time towards research and analysis, 'educating' the AI by identifying specific well-performing keywords and avoiding negative keywords from the outset. Freeing up this time meant we could focus our efforts entirely on optimisation once the accounts were live. 
During the implementation of our strategy, the WordPress lead generation form stopped working, resulting in conversions flat-lining for this period. After identifying the issue, our team worked with the client and their third-party developers to rectify the issue and reduce the impact on ads and budget. We paused all live campaigns to protect the budget and worked with the developers to resolve the issue and develop a workable solution.