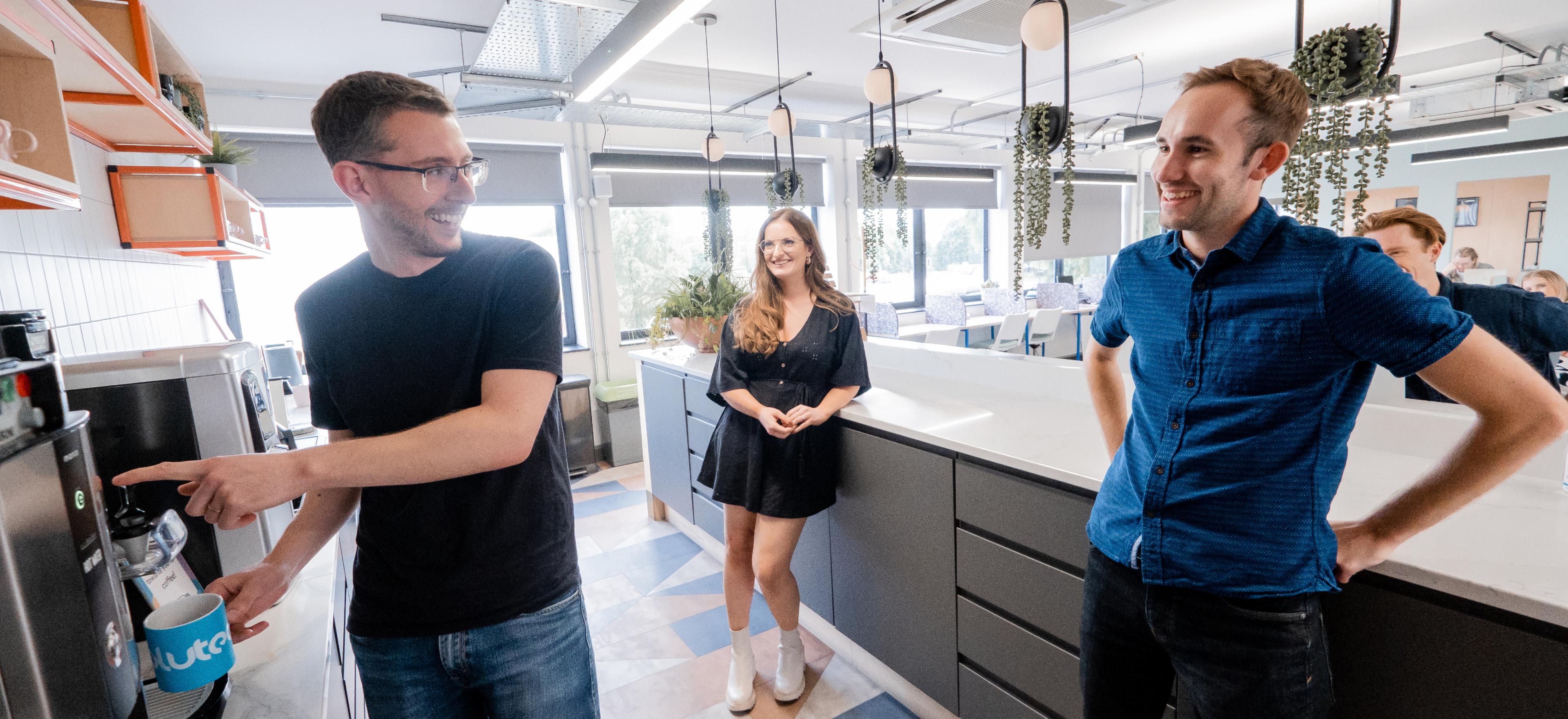 Retained Web Development Services
The dedication and consistency of in-house development teams, without internal hires. Our retained development services give you access to a dedicated team of our in-house specialists for consistent quality and communication whatever projects or tasks arise.
Enquire about retained development
Flexible solutions with retained development services
Our development teams have direct access to other in-house experts, enabling a 360° approach to functionality, ensuring high-powered solutions that serve every purpose.
Solve technical problems as they arise and forecast for growth ahead of time with retained development services, ready to work for you when you need them. With a flexible approach, our developers can take the worry away from keeping on-top of your development needs.
Our Approach
As an integrated agency our approach mirrors our full service offering. As a development client your account and strategy will benefit from the influence of our combined expertise, ensuring a solution that considers everything from user experience to marketing and a sleek branded look. 
We believe that effective and futureproofed solutions come from a deep understanding of your business, its operations and the hurdles native to your industry. Understanding these allows us to apply a combined knowledge to your problems, identifying and delivering viable, cost-effective and powerful solutions. 
An initial session with our project managers and development team allows us to effectively allocate your team, ensuring the needs of your business are being met by specialists in each area.  

Whether support, rebuilds, or optimisations the flexibility of retained development means we're here when you need us, delivering project goals, reporting and communicating proactively throughout the process. 

Execution is delivered with consistency, thanks to our dedicated project teams assigned to each client at the start of their Evoluted journey. Whenever you need to contact us, you know you'll be dealing with familiar faces and always have a direct point of contact. 
Transparency and strong client relationships are the cornerstones to many of our success stories. We recognise this recipe for success and strive to deliver exceptional results to clients that trust our word as much as our technical expertise. Proactive and regular communication, transparent reporting and direct access to the experts within your team are important elements of each project.