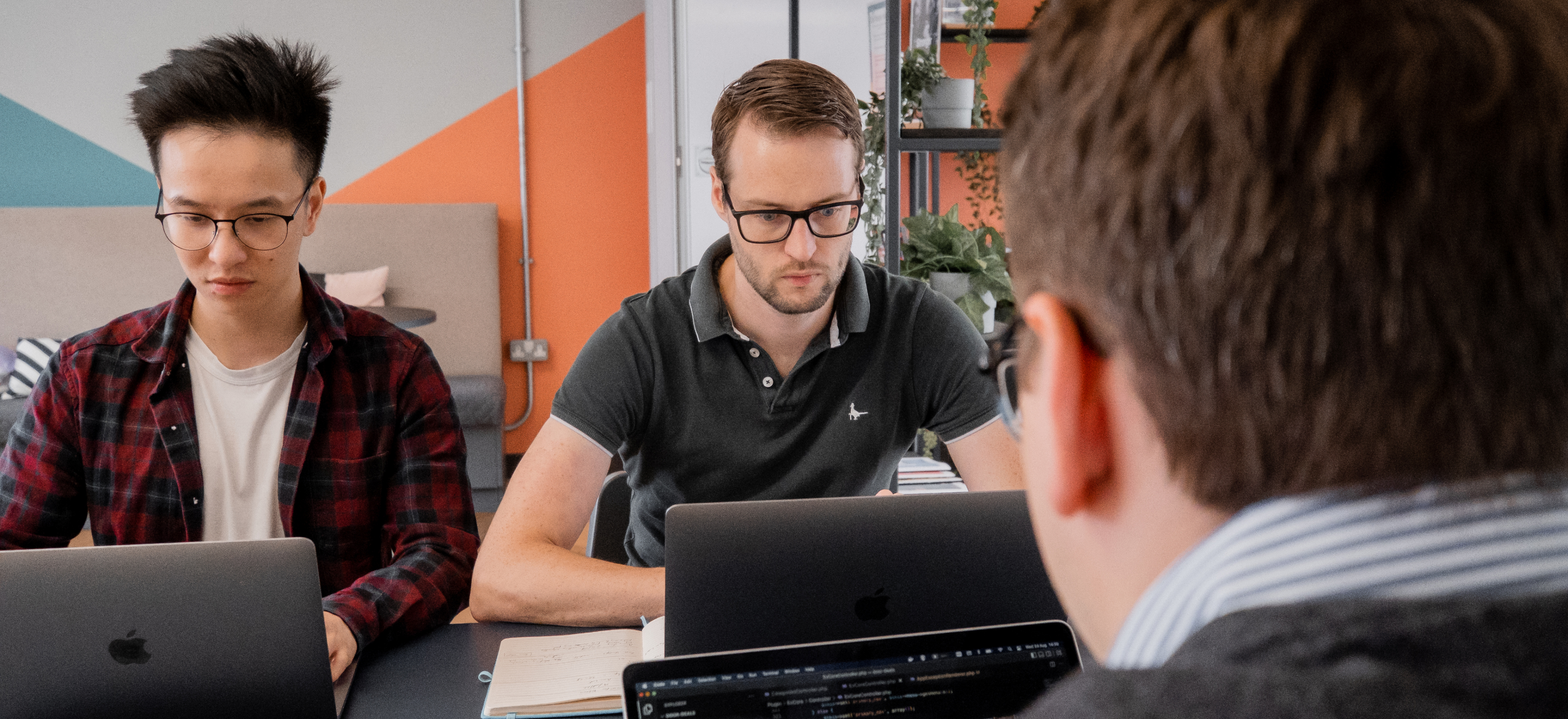 Development for Existing Websites
Web development doesn't have to be total rebuilds, our system support is designed to empower your team, enhancing your digital solutions while keeping your team at the wheel with confidence.

Whether adding functionality, streamlining user experience or refining operations, our dedicated development team are on hand to help deliver support and improvements within your current systems. 
Enquire about website support services
Optimised functionality with the simplicity of familiar systems
Our existing systems support enables you to optimise your digital platforms without committing to a new build or complex operating systems
We harness the potential of your current systems, allowing you to scale your website, CMS or apps alongside your business. However, your system needs to adapt, our team of expert developers work with you and your team to identify issues within these systems, delivering intelligent solutions which make them work harder for you. 
Our Approach
Supporting your existing systems our goal is to harness the potential of these, optimising them to adapt and grow with your business. 
We approach all our projects in the same way, understanding the business, its goals and the unique hurdles related to that industry. 
An initial session with our project managers and developers highlights your goals, hurdles and needs enabling us to establish a strategy for developing and delivering solutions. 

After this session a project team is formed and assigned to you and your team, carefully curated ensuring a specialist in every area needed. This dedicated team will work with you throughout, providing consistent quality and communication every step of the way.

Your project team then execute the strategy, working collaboratively with our other in-house teams where needed to ensure total functionality. 
Whether retainer based or project based, our principles are the same ensuring total support, transparency and active communication throughout. Our strategies are devised using a combination of analytical assessment and technical expertise to achieve measurable results that not only help improve user experience, sales and interaction but enhance your teams capabilities behind the scenes.