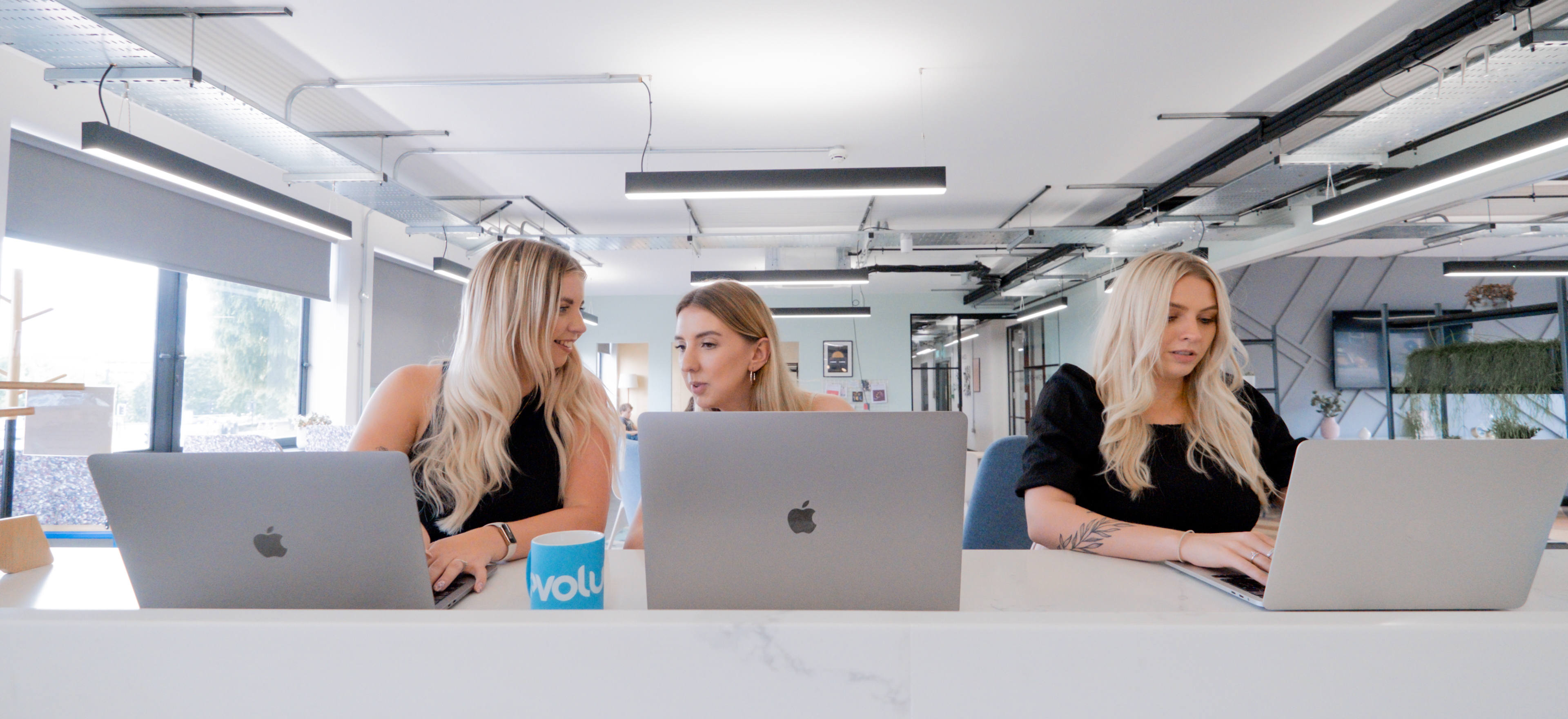 Outsourced Development Services
Seize your digital potential without investing in in-house hires, get direct access to the hive mind of an integrated agency and outsource your development requirements to a dedicated team of experts.

We act as your technical partners, supporting and delivering transformative digital solutions that level up your business.
Enquire about outsourced development
Flexibility at your fingertips with outsourced development
Different to a project-based approach, a rolling approach integrates our teams with yours, exploring and building ideas together and executing these in flexible methods to optmise existing systems or develop new ones.
Assessment and analysis allows our team to identify optimisation opportunities which align with your goals and objectives as these adapt and change as your business does, with the future-proofed safety net of a rolling retainer helping optimise and refresh your digital tools regularly.
Our Approach
We get to know each business, its hurdles and the unique challenges of each industry. Client lead communications allow us to understand your problems as these arise, approaching these with viable, powerful solutions. 
An initial session with our project managers and development teams allow us to understand your business, effectively allocating a team of our in-house experts to your account. 

Outsourced development puts you in total control, giving you the flexibility to call on our skills and knowledge when you need it. Depending on your unique needs, retainer hours are set as a safety net you can rely on when problems or opportunities arise. 

An integrated approach to development and design involves experts from our other in-house teams, ensuring our solutions consider everything from user experience to marketing capabilities. 

Execution will always be delivered by your dedicated project team, ensuring consistent quality, familiar communication and a strong relationship with us
As an outsourced service we want our team to integrate with our clients' internal teams as much as possible. That's why we allocate each client a personal team of specialists. This team will work with you throughout your Evoluted journey, communicating, reporting and updating you regularly to keep you informed at every stage.