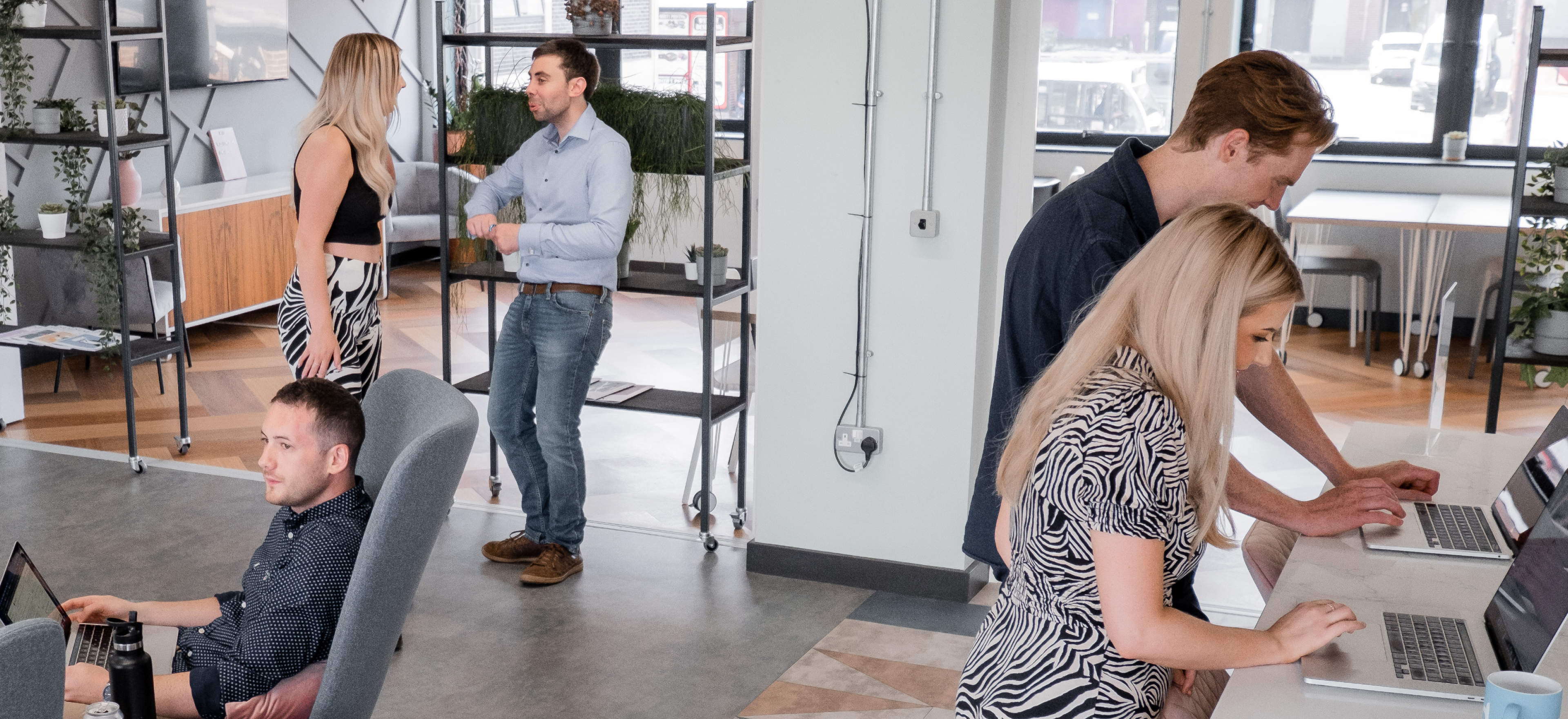 Facebook Ads Services
Tap into an audience of over 2 billion users and target new customers with ease. Utilising the full range of Meta ads functionality we customise your ad campaigns, using various formats from carousels to videos. A data driven approach targets customers based on a range of criteria from location to age and even interests, driving growth and achieving KPIs.
Optimise your Facebook Ad campaigns
Objective Driven Facebook Campaigns That Stand Out
Facebook Advertising is a popular choice when it comes to social media ads, and with good reason. With over 2.94 billion active users in 2022, you can target your ideal customer with a range of ad formats that will stop them scrolling. 
Influenced by your key KPIs, our objective driven Facebook Ads campaigns can be exposed to audiences of your choosing. Reach potential customers based on details such as their age, location, interests and more.
Our account required handling a wide range of campaign types for a huge number of events across multiple social channels - no easy feat. Evoluted's expert team managed it effortlessly, achieving great results while making our lives easier and generally being a dream to work with! Their creativity and execution has truly gone above and beyond, providing us with plenty of ideas for the future.
Our Approach
When it comes to Facebook Advertising, there's a lot of different factors to consider.
Our paid social experts use both internal and external data, industry research, competitor analysis, audience insights and their experience within the platform to ensure your business is best placed to stand out from the competition. They can:
Create strategies that drive your business towards its objectives, whether that's to increase brand awareness, drive website traffic, acquire leads or generate purchases.
Choose the best format for your ads, from static images, carousels, videos, and more.
Build effective audiences that are ready to interact with your brand.
Craft engaging ad copy to encourage users to take action.
Install tracking to provide accurate reporting.
Our specialists also liaise with Meta representatives on a regular basis to get early access to unique features, the latest platform news, and additional account insights.
Customised ad content, influencer collaborations and ad revenue over £400K
CarMats is a manufacturer and retailer of custom-fitting car mats, offering a wide variety of styles and solutions catering to any budget.
View Case Study